Jordan Grant & Associates Statesville Airport Expansion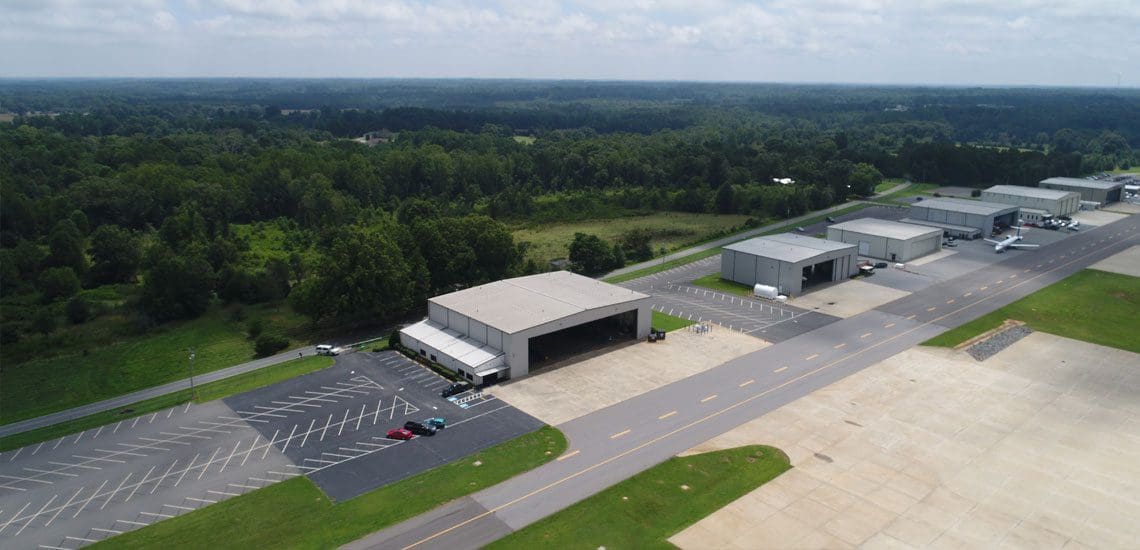 Jordan Grant & Associates is currently providing surveying and engineering services to Parrish & Partners for the runway expansion at Statesville Regional Airport. Statesville Regional Airport received a $9.3 million grant from the FAA for the runway expansion. The extension of the runway will allow larger aircraft to take on larger fuel loads to prevent stop overs at other airports while in-route to their destinations. This will provide more direct flights to destination and attract more air carriers to Statesville which in turn could provide for more jobs and economic value to the community.
Jordan Grant & Associates also assisted Parrish & Partners in the construction of a new parallel taxiway on the south side of the runway. There is a full parallel taxiway on the north side and this south side, partial taxiway will mostly serve the NASCAR and Lowe's hangars. As it stands, in order to access the hangars, it is necessary to cross a live runway. This is a $9.8 million project, which is being fully funded by the North Carolina Department of Transportation.
The Statesville Regional Airport (KSVH) is a General Aviation (GA) airport owned by the City of Statesville, serving the residents of Iredell County and the general area. The 7,000-foot runway and full parallel taxiway can handle any size corporate aircraft. The Statesville Regional Airport provides corporate aviation facilities for Fortune 500 companies like Lowe's, as well as multiple NASCAR teams. Numerous aviation parts and equipment manufacturers make their home in our region.