Civil Engineering
About Jordan Grant Civil Engineering
---
Jordan Grant & Associates has over 45 years experience in the civil engineering and surveying field and has participated in numerous complex and challenging commercial and private civil engineering projects through out the south east.
We are a full service civil engineering and surveying firm offering a wide range of professional services to include preliminary planning and design through construction management. Our experience has been the foundation to deliver original and complete solutions for the needs of our clients.
Our experienced staff and hands on project management style uniquely qualifies us for the most demanding of projects.

Jordan Grant & Associates supports the North Carolina State University College of Engineering program which has continually produces talented and enthusiastic engineering candidates for our engineering program.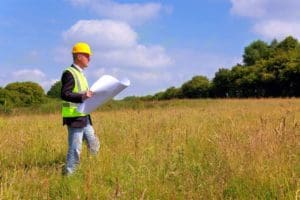 Services We Offer Include:
---
Project Management, Site Planning, Boundary Surveys, Alta Surveys, Erosion Control Plans, Construction Staking, Topographical Surveys, Feasibility Analysis for Land Development, Municipal Consulting Engineering, Roadway and Parking Facilities Design and Resurfacing Projects, Water Distribution and Sanitary Sewer Design, Water and Sewer System Analysis, Pump Station Design, Drainage and Surface Water Management Design, Land Ownership Maps, Mortgage Surveys, Subdivisions and Parcel Maps. This is a partial list. To receive a complete list of services we offer please contact us via our contact page.
Some of our most recent clients include:
Courtyard Suites
City of Statesville
City of Mint Hill
City of Huntersville
Outback Steakhouse
Chili's Restaurants
Walmart
Jared Jewlers
Wendy's
Red Robin
Advance Auto Parts
Iredell Water Corporation
Duke Power
Toyota West
The Historic Vance Hotel
In addition to our commercial ventures we have assisted in many major residential sub-divisions. These include: Legacy Ridge, Salem Springs, Anchors Landing, Harbor Watch, Harbor Ridge, Plantation Pointe, Riverwalk, Augusta Greens, Dobbs Valley, New Salem Estates, Magnolia Bay, Meadow Oaks, Olde Statesville, The Greens, Carters Farm, Celtic Ridge.
Contact us to learn more.
What Is a Civil Engineer? It is important to first provide a formal definition highlighting the role of a civil engineer. A civil engineer is responsible for using their background to plan and oversee various construction efforts in many different areas of this field. They will apply principles to ensure that structures are constructed in the safest, sturdiest manner.
General Responsibilities of a Civil Engineer : A civil engineer engages in many general responsibilities on a daily basis. These responsibilities are a crucial part of their job and enable the engineer to engage in their profession to the best of their ability. One general responsibility
is to analyze various factors concerning a construction job. The civil engineer will analyze the proposed site location as well as the entire construction job which is to be completed at such a site. They will analyze the process for completing the construction job every step of the way. They must also plan the construction project that will be taking place in conjunction with the results they found due to their analysis of the proposed project. During the process and at the end, the civil engineer must inspect the product to ensure that all rules, regulations and guidelines have been explicitly followed.